NEW!
Online Toddler and Mommy&Me class
Kids Time Learning Center will be offering a free online class during this difficult time to provide educational and fun time for your toddlers.
This is a free class. We will be learning alphabet and singing songs.
Mon& Fri 10:30-10:50am and 11:30-11:50am: Toddler Class for ages 3-5
Wed 10:30-10:50am: Mommy and me for ages around 2
For mommy and me class, a parent/guardian needs to attend a class together.
For toddler class, a parent/guardian does not require to attend, but please be around him/her to support the session.
Please sign up here!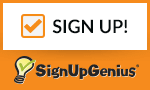 At this moment, we are offering as a free class; however, we appreciate your kind donation of $5/class to our Paypal account, kidstimelv@gmail.com
If you have any question, please email us kidstimelv@gmail.com
☆☆☆☆☆☆☆☆☆☆☆☆☆
 Kids Time Learning Center is at
Adventure Indoor Playground

5693 S Jones Blvd #114, Las Vegas NV, 89118
Kids Time's Regular Classes (all year long)

---
Mini Toddler Class (wait list)
Kids Time is now offering mini toddler classes. Classes will be only 30min as we noticed our usual 90min class is too long for most 2 year old's. This class will get your little ones prepared for the longer class setting. Children under age 2 can be joined and are encouraged to be accompanied by a caregiver.

---
Kids Time's Toddler class

Mon – Fri 10:30-12:00
Ages 2-4

We will learn numbers, letters, the days of the week, and more through songs, crafts, and a variety of activities and games during each class. Each day we do circle time with stories, questions of the day, and songs to encourage creativity and confidence!

---
Kids Time's Preschool/Pre-K Prep Class
Mon – Fri 9-12pm
Ages 3-5
(must be potty trained)
We will be learning alphabet, numbers, days of the week, colors, shapes, sing songs, and more!
This will be a great start for your kids who will eventually attend full day kindergarten in a few years
*Bring water & a snack
---
☆☆☆☆☆☆☆☆☆☆☆☆
A FREE stay at home craft kit for your toddler!
We have received requests that parents want to have our alphabet craft kits to have fun time with your kid at home!
Please email us at kidstimelv@gmail.com with your kid's name, age, your full name, and address,
we will send one FREE random letter craft set! (Limited quantity available. 1 set per family)
If you want a specific letter craft. You can order them for $1.5 per letter + shipping fee.
A complete alphabet craft kit (26 letters) will be $26 + shipping fee.
Preparing crafts is a bit of a chore. It requires lots of cutting and materials, and you will end up with lots extra construction papers 🙁 so leave that preparation to us! Just enjoy crafting time with your kid!
Kidstimelv@gmail.com
---